IMS Luxembourg is a nomad organization with no fixed office.
If you want to meet the IMS team, we are hosted at BGL BNP Paribas (Merl/Belair agency) at the moment, which we warmly thank for their hospitality. We would also like to thank all the companies that have welcomed us since our beginning: KNEIP, AXA, BIL, SD Worx, BGL BNP Paribas, Allen & Overy, ArcelorMittal, POST Luxembourg, Encevo, Société Générale and PwC.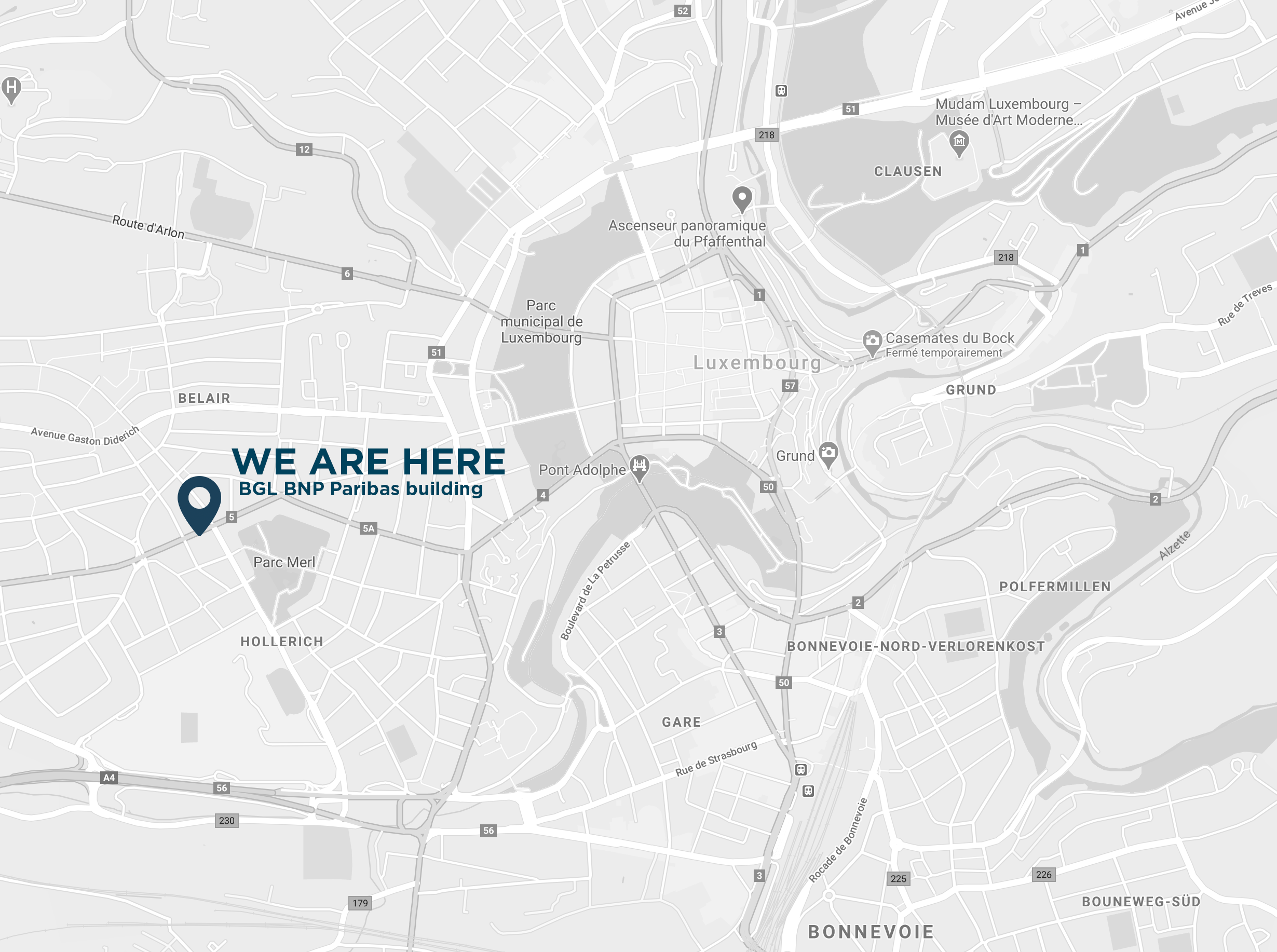 Please don't hesitate to contact us at our post office box (address above) or at our head office (33, rue du Puits Romain / L-8070 Bertrange) or by completing directly the form on this page.
IMS Luxembourg
B.P. 2085
L- 1020 Luxembourg
Tél : +352 26 25 80 13
info@imslux.lu