ABBL's motivations to participate in IMS Luxembourg's activities:
The Luxembourg Bankers' Association (ABBL) is committed to contribute to a responsible Financial Place. In addition to its INDR dual certification, our association wishes to get increasingly involved in various CSR projects. IMS is an instigator of numerous important CSR initiatives. It is therefore crucial for the ABBL to take part in their projects. Furthermore, IMS organises seminars and trainings, which have proved to be beneficial for the staff members and our association strongly wishes to gain experience in this field.
ABBL's CSR policy:
The ABBL's goal is to serve its members. It therefore aims at responding to their expectations and getting them involved in its projects.
Social and societal pillars
Societal
The ABBL also shares its expertise with the society as a whole. On its website, the ABBL provides consumers of financial services with useful information allowing to better understand the world of banking.
The ABBL also participates to various charity projects (relais pour la vie, daycare, …)
The ABBL organises the "D'Woch vun de Suen".
Social
Within the framework of its employee relations, the ABBL engages in a responsible behaviour regarding:
- annual assessments
- well-being and health in the workplace
- security in the workplace
- equal opportunities
- training
The ABBL signed the SuperDrecksKëcht® convention, with the aim of training the staff to better sort their waste. The ABBL tries to use biological products that are equitable and respectful to the environment.
ABBL's CSR actions and frameworks:
The ABBL :
- Supports high level professional standards and the values of integrity and professionalism.
- Raises awareness among its employees on numerous CSR topics.
- Supports various social or educational NGO projects
- Created a CSR working group together with its members.
- Created a CSR working group together with its employees.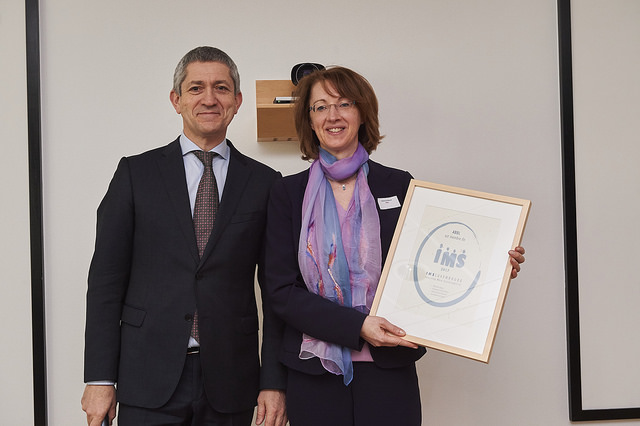 For more information, click here