On the occasion of the editions of the Luxembourg Sustainability Forum, IMS has produced several exhibitions. They can circulate within the network. They allow companies to raise awareness among their employees and support CSR initiatives.
All exhibitions are made available to IMS members free of charge
Members must collect, install, and return the panels by their means to IMS
The boards are fragile to transport. They are supplied in protective packaging. We kindly ask you to return them to us in this packaging (or, failing that, in new packaging) and report any damage that may have occurred.
Technical information and availability: info@imslux.lu
"LEt's protect the food"

The exhibition is linked to the pilot project "Mir sinn Antigaspi, an Dir?" with 4 Maisons Relais in Luxembourg. It presents the aim of the project and the various collective and individual challenges carried out by the children to raise awareness of food waste and local and organic consumption.
This exhibition is available for loan.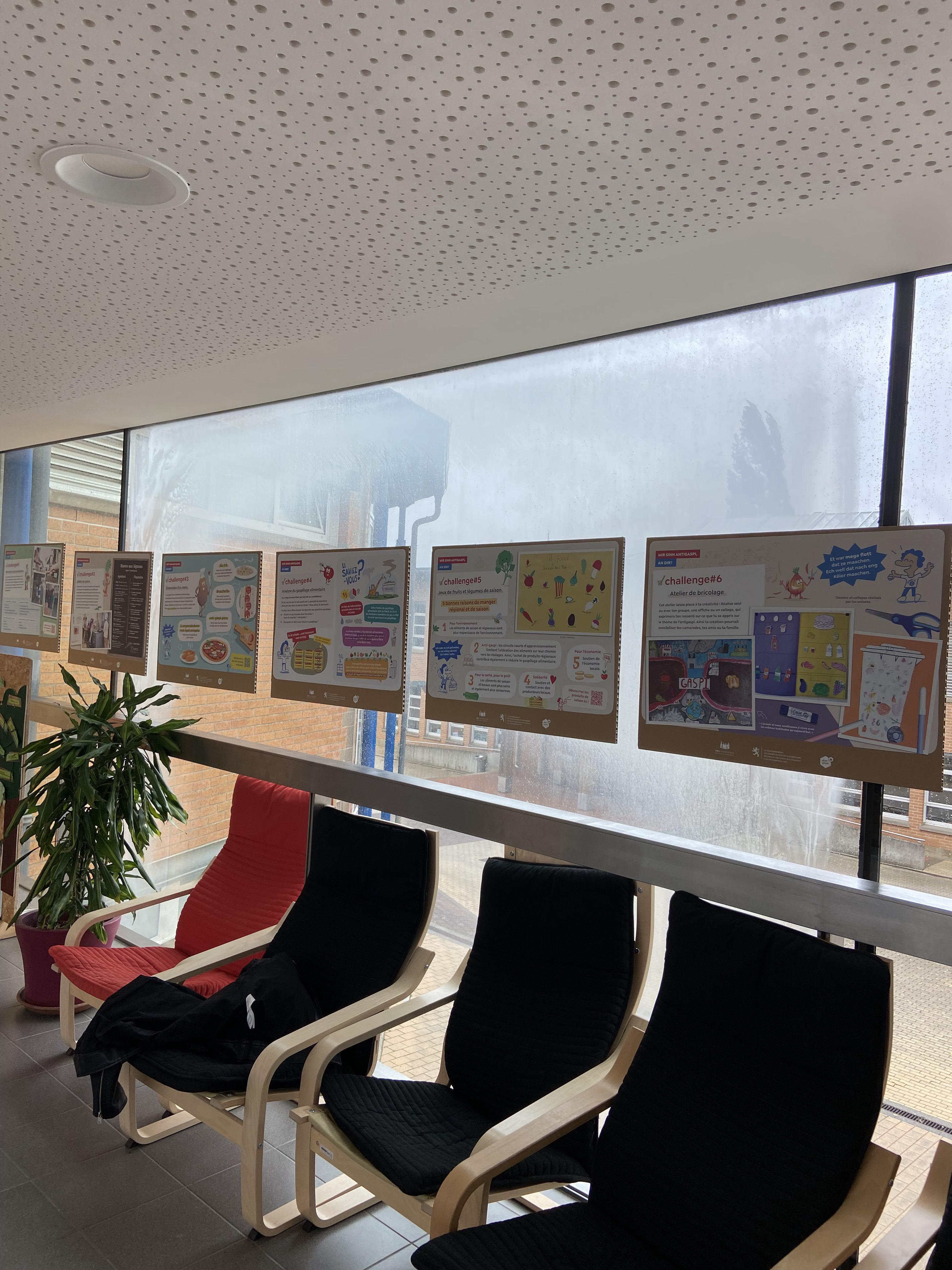 "CLIMATE HEROES" - with MAXIME RICHÉ

The exhibition created for the Luxembourg Sustainability Forum 2021 with Maxime Riché presents the Climate Heroes: they come from all over the world, make change happen and act for the planet.
This exhibition is no longer available for loan.
infobesity

This exhibition is based on the following observation: in the digital age, we are constantly connected. IMS Luxembourg, Cog'X, Dsides, and Didask propose a journey to the heart of the human brain to discover its strengths and limits in the face of new working methods and constant demands.
FOR ONLY A FEW MINUTES OF USE - ZERO SINGLE-USE PLASTIC

This exhibition, produced in collaboration with The Plastic Pollution Coalition and with the support of the Ministry for the Environment, Climate and Sustainable Development, explores the issues surrounding ultra-plastic in figures and facts.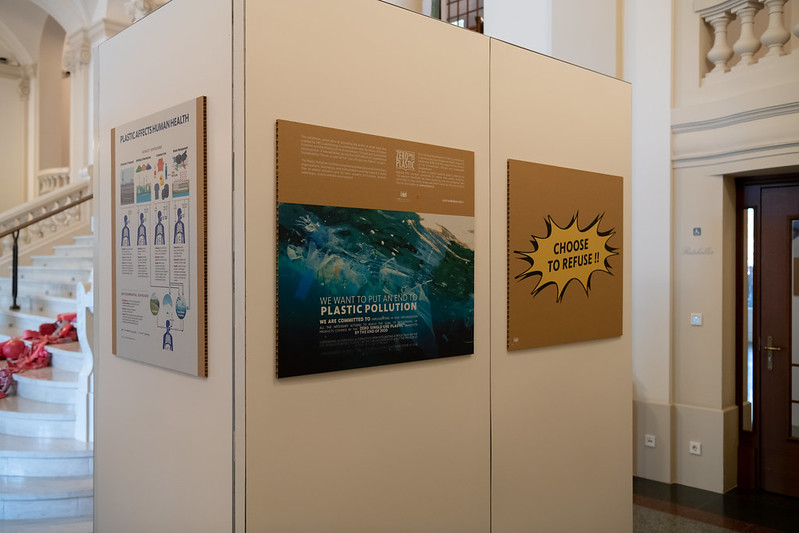 "the bigger picture" - thomas pesquet

This exhibition invites us to step back and reflect on a decade of activity and progress by offering a selection of photos of our planet taken from space. Taken by French astronaut Thomas Pesquet from the ISS, these images provide a fresh and inspiring perspective of our planet.
They cover six broad categories highlighting critical current and future issues about how and why sustainable development is necessary.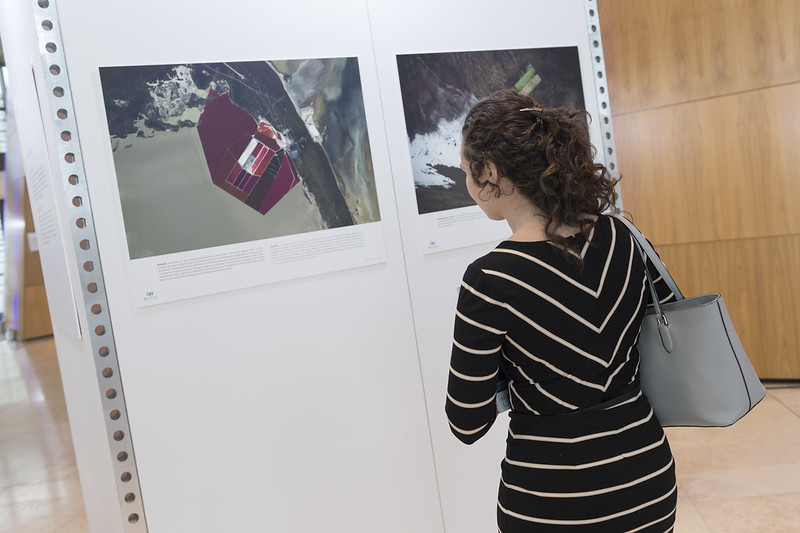 SUSTAINIA

During the Luxembourg Sustainability Forum 2015, IMS organised an exhibition on innovative solutions arising in the West and emerging countries. Let's return to these good practices, vectors of transitioning to a more sustainable world, less dependent on fossil fuels. These circular economy projects, green energy and social innovation can also be transferred to our territories. Get inspired by those examples to rethink your way of life, in business or at home.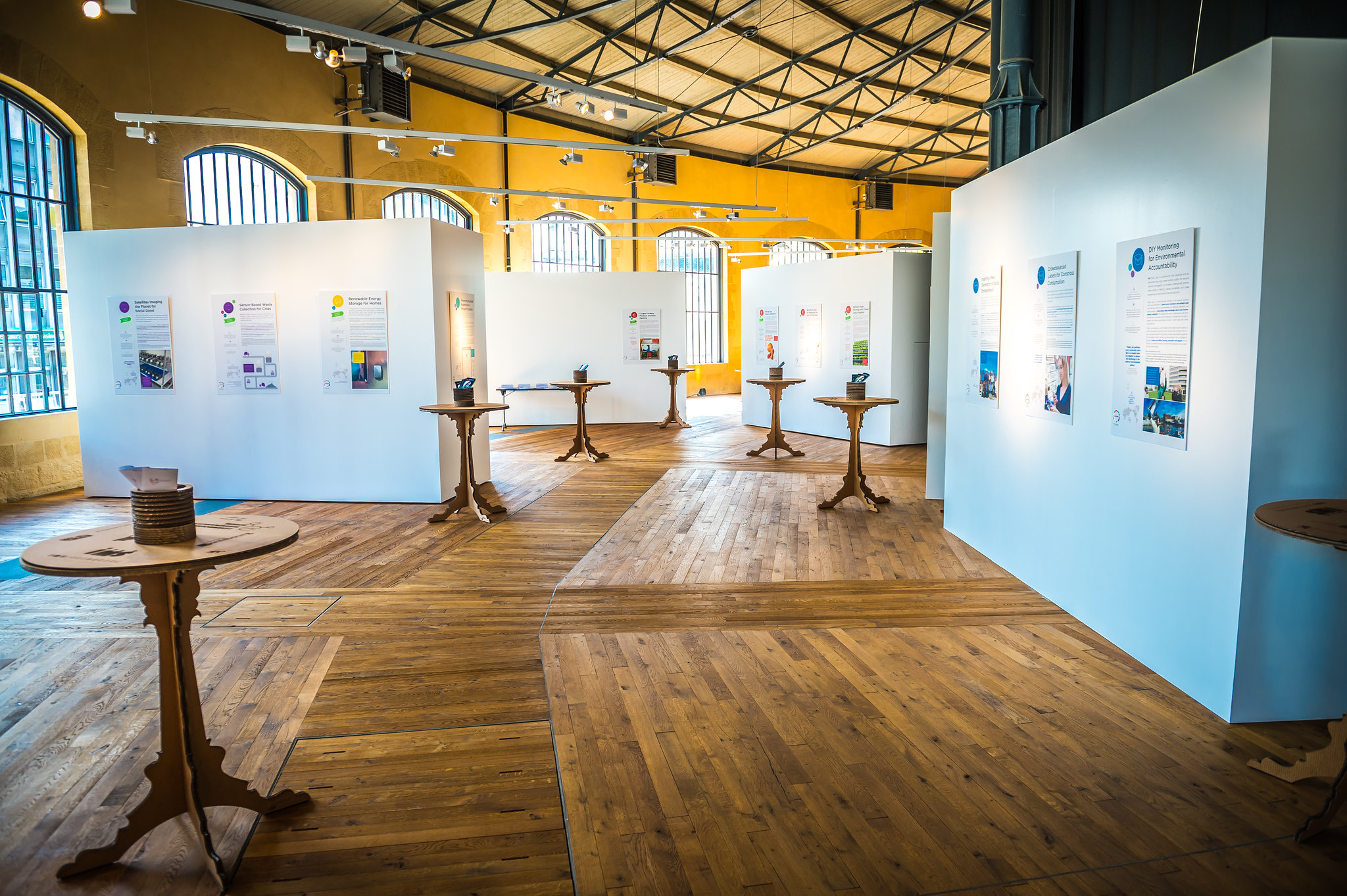 -