IMS - Inspiring More Sustainability - has been the leading network of Luxembourg companies involved in Corporate Social Responsibility (CSR) for 15 years.
IMS explores new solutions and concretely tests sustainable alternatives, thanks to working groups and pilot projects with positive impacts. Through these projects, IMS facilitates innovative initiatives by mobilizing all stakeholders (private, public and associative).
IMS projects tackle these different challenges :
People: inclusion & diversity, wellbeing at work, community engagement, youth, business & human rights.
Planet:

tackling

climate change, natural resources & biodiversity, towards zero waste.
Prosperity: responsible production & consumption, new economic approaches, social

and solidarity economy

, transparency & reporting.
IMS is an independent, apolitical, non-profit organization that benefits from the expertise of an agile and creative team. The network represents 16% of the Luxembourg workforce and is the national representative of the European organisation CSR Europe.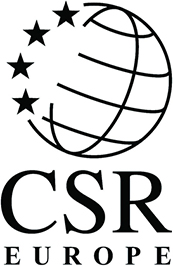 IMS is the national representative for CSR Europe, European leader for corporate social responsibility. A platform of 48 members companies and 42 national organizations for CSR, It brings together more than 10000 companies.
CSR: WHAT ARE THE STAKES?
Corporate Social Responsibility (CSR) is a voluntary approach by companies to integrate not only economic responsibility but also environmental and social responsibility. In order to live up to this responsibility, companies interact in close partnership with their stakeholders.

More than just a tool for risk management, CSR is a source of opportunity and a competitive asset when it is managed proactively and integrated into the company's strategy: namely when it comes to innovation and growth, staff motivation and customer attraction.

Aiming to create a positive impact on society that goes beyond a mere economic impact, companies that are involved in CSR can address some of society's challenges and respond to them in their sphere of influence.

A changing environmental and social context heralds profound changes in companies' management models. Organisations that seek to position themselves to meet the challenges of the future must now think through the innovative lens of CSR, which is a powerful engine for company growth and agility.
« TOWARDS A POSITIVE IMPACT : CREATING SHARED VALUE »*

IMS considers companies as a major lever in the transformation of society. Companies today are increasingly judged on their global contribution to the social and environmental ecosystem in which they operate. Thus, all their stakeholders are more alert to what is often named « extra-financial criteria ». There is an irreversible movement taking place: more and more companies that have taken a CSR approach are reporting an overall positive impact and the creation of shared value both for their company and for society as a whole. IMS is the necessary catalyst to accelerate the movement in Luxembourg, and it embodies a reference at European level.

* Towards a positive impact: creating shared value
Responsibility
IMS promotes responsibility as the keystone of its mission and as an essential component of its genetic makeup. IMS strongly encourages every company to consider its responsibility in a proactive manner that extends to the 3 economic, social and environmental pillars of its activity. The IMS objective is for this responsibility to be placed at the heart of the strategy of organisations in Luxembourg.

Leadership
Inspire responsible strategies and practices, favour and support innovation, provide expertise and initiate the impactful projects and concrete realisations of the future, such is IMS' calling.

Sharing
In a context of broad social challenges, companies that engage in CSR are often faced with a lack of specific resources or with the question of critical company size. Because exchanging best practices and collaborative work is an accelerator for change, IMS continually enriches its network of companies, experts, and organisations, thus encouraging sharing as a creator of value.
RAISE AWARENESS, INFORM
- Communication campaigns
- Conferences / Forum
- Workshops and trainings

ANIMATE THE LEADING CSR NETWORK
- CSR clubs
- Collaborative groups for sectoral innovation
- Stakeholders engagement (associations, experts, European players, etc.)
- Diversity Charter Lëtzebuerg / Diversity Network

PROVIDE OUR EXPERTISE
- State of play and recommendations of member practices
- Identification of possible areas of development
- Partnerships with researchers and specialists
- Publications
- CSR Europe's expertise

PROPOSE CONCRETE SOLUTIONS
- Toolkit
- Best practices
- Pilot actions to mutualise means across the territories
- Actions pilotes de mutualisation des moyens sur les territoires
- Facilitate partnerships with associations (Part&Act programme and Speed Meeting)
- Diversity, sustainable purchases, etc.
Since its creation, IMS Luxembourg has focused on building a team around its values which are sharing, leadership and responsibility.
Our development is the work of a united, dynamic and passionate team. At IMS, we operate upon a foundation of trust, each employee is accountable. The employees are placed at the center of the activity and our solutions are the results of our team's effort.
Quality of life at work is our priority and we are convinced that diversity and inclusion are a great asset for our employees and our business.