New Business Models: a series of events in 2021
Rethink the European economy and shape
a common sustainable future with IMS Luxembourg
Since the launch of the Luxembourg CEO Sustainability Club in 2014, the core belief is that CEOs are key drivers for change and IMS is the catalyst.
We urgently need to accelerate the movement to face the various crises that are already here and those that will soon come.
Together we can collaborate to shape a different future, more inclusive and sustainable.
Join us for this new series of interactions on new business models:
Participate, learn, share and ACT with us.
Webinar #04
The World is Rapidly Changing – Are You Ready?
How the B Corp Framework is Helping Leaders Future Proof Their Businesses
When? 21 April 2021 from 8 to 9am
Where? by videoconference (login details will be sent to registrants in due course)
For whom ? Exclusively for CEOs of IMS member organizations
Registration by email nadia.azarfane@imslux.lu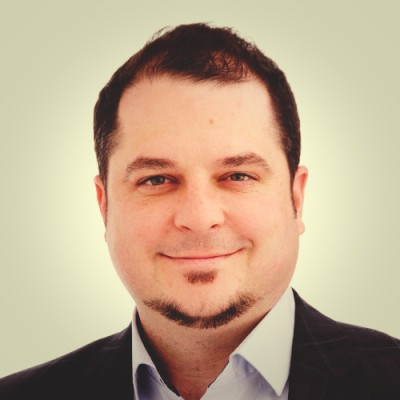 Andy Schmidt - Co-Founder of Seismic and Managing Director of Pearl Consulting Europe
A leader in the movement to redefine success in business, Andy is Co-Founder of Seismic and Managing Director of Pearl Consulting Europe. His team was recognized by B Lab Europe as Movement Builder of the Year in 2020 for the contribution to growing the B Corp community across the region. Andy is an active member of the Sustainability Strategy for Boards working committee at ILA and shares his 20+ years of corporate experience through a variety of forums and channels including Forbes and Fast Company. As a consultant he has worked with dozens of companies in Luxembourg and internationally including Ramborn, Innocent Drinks, Chiesi, Coca-Cola European Partners, Microsoft, Facebook, Degroof Petercam, Coutts, Soreen and more.

Andy will be discussing how the B Corp framework and certification helps impact companies create business value and be better prepared for the future. Andy will share his experience becoming B Corp and how it has contributed to his business objectives. He will provide firsthand experience and examples on his motivations for becoming B Corps, how to engage key decision makers and other key milestones from his B Corp journey.
Event in english.
No replay will be available at the end of this webinar.
We inform all participants that they are likely to figure in some pictures taken during IMS' events. These pictures are meant to be published in written and online media edited by IMS Luxembourg.
By registering for our event, you agree to receive the IMS newsletter and communications. To unsubscribe, you can send an email to info@imslux.lu.