Hello,
Diversity brings the richness that each individual brings to the workplace and promises a competitive advantage to organisations that embrace this opportunity. Numerous studies have quantified and measured the benefits of Diversity; the 2019 study "The Case for Change " stresses the importance of developing an inclusive, respectful culture that allows for the plurality of thinking that employees bring.
I am Priscilia, Project Manager for the Diversity Charter, and with Gabriela, Alexia and Marine, we will guide you through May dedicated to Diversity!
Upcoming events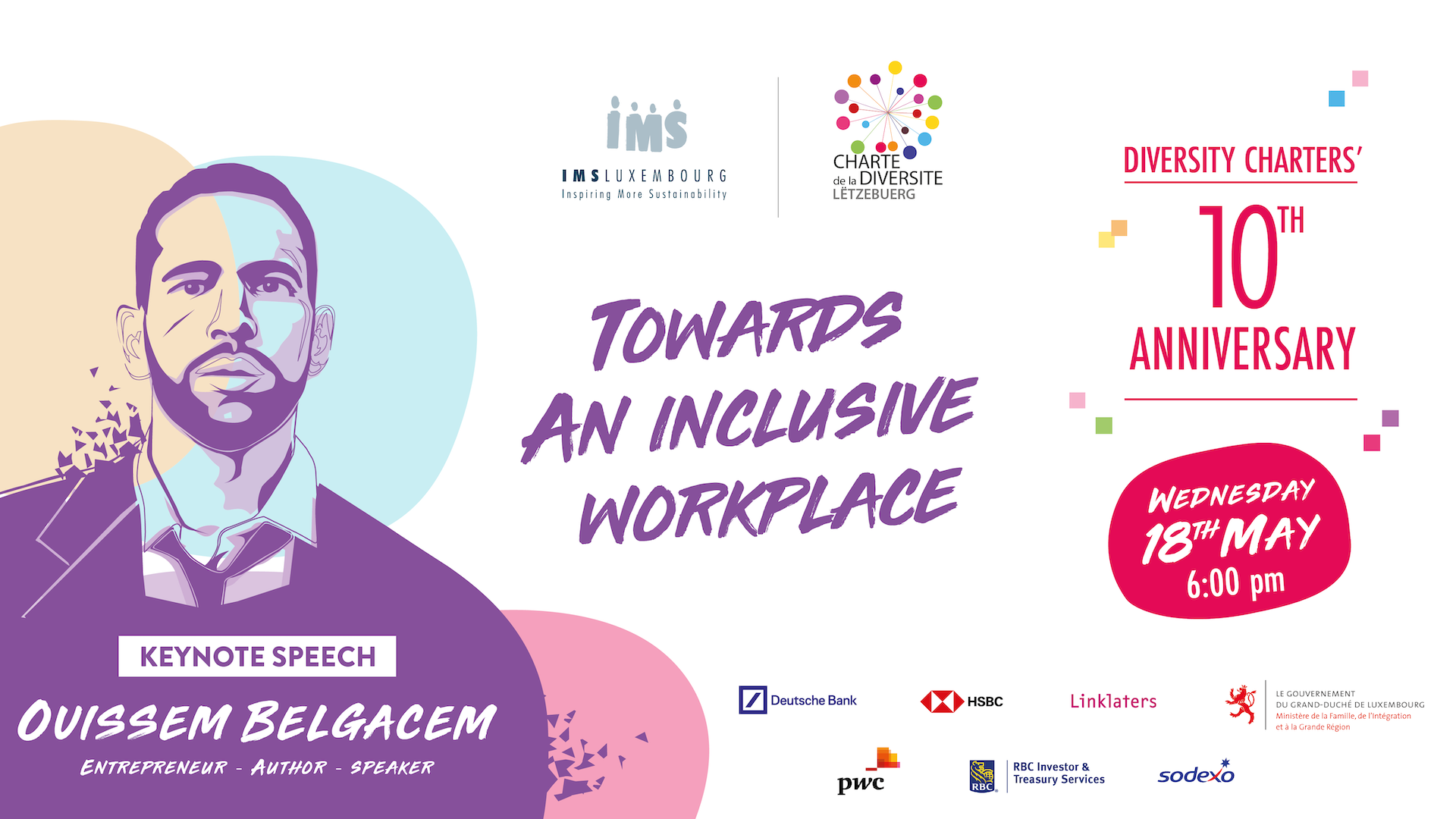 Sustainability Mag
Discrimination on Nationality: The Luxembourg Paradox
If there is one country in Europe that stands out for its multiculturalism, it is Luxembourg! But a recent study has thrown up some confusion: almost one out of every two discriminations observed in the country concerns the nationality. So what is this Luxembourg paradox?
Interview with Ryadh Salem
A humanist serial entrepreneur who invites us to refuse any kind of fatalism and has only one idea in mind: promoting fraternity and living together in peace.
Publications
Checklist Handicap, soon available in English
Quickly evaluate your practices related to the inclusiveness of people with disabilities!
And all other publications related to the diversity theme on www.chartediversite.lu