The partnership is a win-win relation of collaboration and coordination between several organizations interested in working towards common goals by exploiting the complementary of their skills and approaches.

Part&Act is a program offered by IMS Luxembourg to its members companies and to its associate members (associations, NGO or SIS with a social or environmental impact). The aim of this program is to facilitate and raise awareness among IMS member companies to maintain privileged relationships with associations as part of the Company-Association partnerships.
To help you develop your own actions, we:
Act as interface between companies and the non-profit sector;
Set up partnership projects;
Ensure the follow-up of your partnership.
Building a partnership
A strategic partnership must meet the objectives and needs of both structures that wish to collaborate.
Why collaborate?
ASSOCIATION
COMPANY

​

To mobilize new resources or skills needed to carry out a project;

To increase the impact of its message throughout the company and dialogue with its ecosystem;

To strengthen its territorial anchorage and develop a network of volunteers.

​

To concretely implement an aspect of its CSR strategy and develop more responsible practices;

To improve internal cohesion, give meaning to its employees and enhance their competencies;

To reinforce the reputation and visibility of the company.
What kind(s) of partnership(s)?
SUSTAINABLE PURCHASES

COMMUNICATION

Demonstrating its commitment to CSR through its purchases

Buying differently on a daily basis by working with social and solidarity economy enterprises (sheltered workshops, work integration structures, fair trade, etc.)

Exchange of visibility between a company and an association sharing the same values

Logo exchange, promotion of the association on the intranet or via a newsletter, organization of an awareness-raising workshop…
LOGISTIC SUPPORT




VOLUNTEERING

Helping associations with logistic needs

IT material, desk furniture, leasing, offices or event room…

Supporting an association on the ground

Mobilization of a company's employees for one-time activities (such as solidary courses, painting or construction jobs, cleaning up forests …) or regular volunteering
EXPERTISE

KNOWLEDGE TRANSFER

Developing more responsible practices through the expertise of the social and solidarity economy

Contribution of the social and solidarity-based economy to change business practices

Sharing skills and experience to support an association's project or to improve companies' CSR practices

Skills-based volunteering during working time (translations, communication, law, finance, strategy,…)
INTEGRATION



Integrating people who are far from employment via the company​

Responsible recruitment in collaboration with Luxembourg's expert integration associations
Convinced?
METHODOLOGY
Skills workshops aim at providing social enterprises with the time and skills of corporate volunteers. Various workshops will be organized collectively or individually around pre-identified skills needs.
Through these skills workshops, social enterprises can also bring their expertise (environment, disability, integration) to the IMS Luxembourg member companies and support them in the evolution of their CSR practices.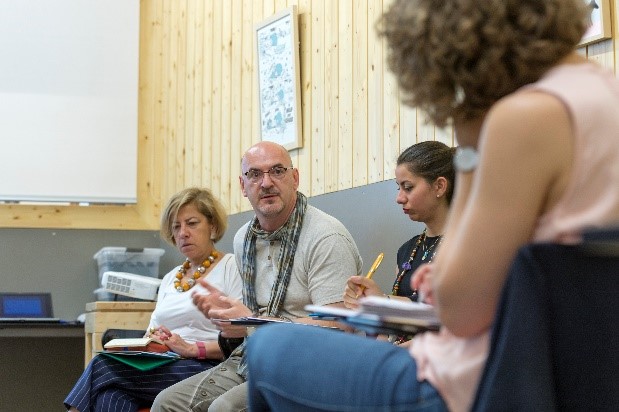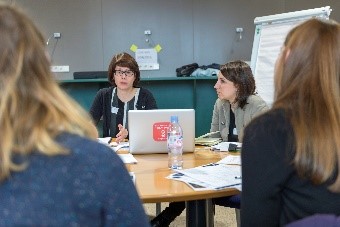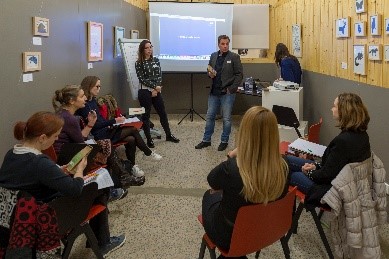 WORKSHOPS
NEXT MEETING : 18 december 2020
_______________________
The last skills workshop was held on the 28th of february 2019 at BIL. Several volunteers from IMS Luxembourg member companies had the opportunity to support the projects of the following organisations :
ATP asbl (communication)
Life Project 4 Youth (law)
Tricentenaire (human ressources)
The past workshops :
15 october 2019 : Support to APEMH and CIGL Kopstal-Bridel
20 august 2019 : Support to Nyki
2 july 2019 : Support to Allagi
20 march 2019 : Support to microlux and CIGL Esch
7th of November 2018 : Support to CNDS and SIPO
18th of June 2018 : Support to Ligue HMC and Youth & Work
19

th

of January 2018 : Support to Yolande Coop and Ateliers du Tricentenaire
24

th

of May 2017 : Support to Autisme Luxembourg, Caritas Accueil and Solidarité and Wunnéngshëllef
Key figures
64 participants
8 workshops
256 hours of voluntering
18 social and solidarity enterprise supported
-
The Part&Act Speed Meeting (or Market Place) is a unique and friendly event in Luxembourg dedicated to meetings and exchanges between the business and social sectors. The informal and relaxed setting allows you to meet new people and discover new opportunities for collaboration.
This Speed Meeting is, therefore, a place of inspiration and discovery, but also the first step towards partnerships with an impact that allows us to contribute together to better social inclusion, environmental protection, and societal innovations.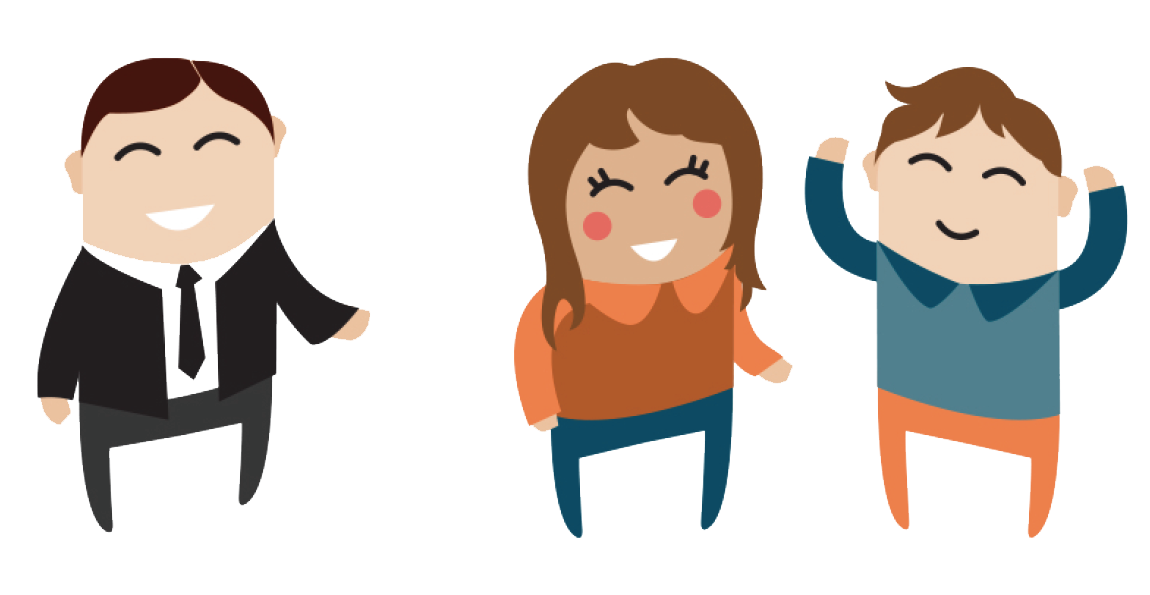 Skills, Goods or Services Exchanges
Discovery and inspiration
Innovative partnerships
Collaboration
During the event, each association has a mini-stand where it can share its expertise, skills, and experience, but also raise awareness among companies about its field of action while increasing its visibility.
Companies are invited to meet them to get to know each other, introduce themselves, exchange on each other's needs, discuss collaboration possibilities, and perhaps sign a partnership project.
Last edition
The Market Place, the name given to the Speed Meeting during this edition, enabled 12 partnerships in 2 hours of exchanges on 4 July 2018 at the Centre Culturel Scheiss with Luxembourg City's support.
A preparation workshop was held in May to prepare the associations to present their offers and need to companies.
In pictures
Trainings:
February 2020 - Part&Act "IN PRACTICE": Addictive behaviors and the working environment
September 2019 - Part&Act "IN PRACTICE": GDPR
June 2019 - Part&Act "IN PRACTICE": Data base management
April 2016 - Co-creating a corporate volunteering project
December 2014 - Employee Volunteering
June 2013 - Collective and exceptional employee mobilization
April 2013 - Successfully running a corporate volunteering project
October 2012 - Tools and methods to assess business-association partnerships
October 2012 - Skills valorization
September 2012 - Initiate or strengthen a partnership policy with companies
May 2012 - Anticipating legal procedures for a partnership between a company and an association
May 2012 - 10 keys to success in mobilizing staff
April 2012 - Why engage in a partnership?
Speed Meeting and preparation workshops:
July 2018 - Market Place
May 2018 – Market Place preparation workshop
June 2017 - Speed Meeting, fifth edition
December 2016 - Bus tour and Speed Meeting in Esch-sur-Alzette
November 2016 - Speed Meeting preparation workshop
July 2016 - Speed Meeting, third edition
May 2016 - Speed Meeting preparation workshop
July 2015 - Speed Meeting, second edition
July 2014 - Speed Meeting