Mobility as a powerful driver of CSR
Luxembourg has mobility problems, that is undeniable. Nevertheless, many companies are adapting to this situation and reacting. For companies, promoting sustainable mobility is a way of taking an interest in the daily lives of employees while improving the attractiveness of their sites and offices. Companies are therefore at the heart of the mobility challenge and for IMS a major lever in the transition towards more responsible mobility. Advocating for sustainable mobility therefore means looking for the best solutions to meet travel needs.
Cloche d'Or : Promotion of sustainable mobility and improvement of infrastructures
The issues in the Cloche d'Or district are multiple: traffic exacerbated by the opening of the shopping mall, lack of parking, reduced security and accessibility due to the many construction sites and works in progress on the shared public space. The working group led by IMS Luxembourg is mobilising 8 companies in the area in order to improve the accessibility of the organisations and encourage collaboration with the public authorities. This fruitful win-win collaboration is one of the strong points of this group.
PERSPECTIVES: The working group intends to pursue its collaborative dynamic by thinking along several lines: strengthening the intermodality of employees in the area, monitoring changes in the Luxembourg mobility ecosystem, intelligent management of parking spaces, creation of car-sharing communities, mutualisation workshop, etc.
Kirchberg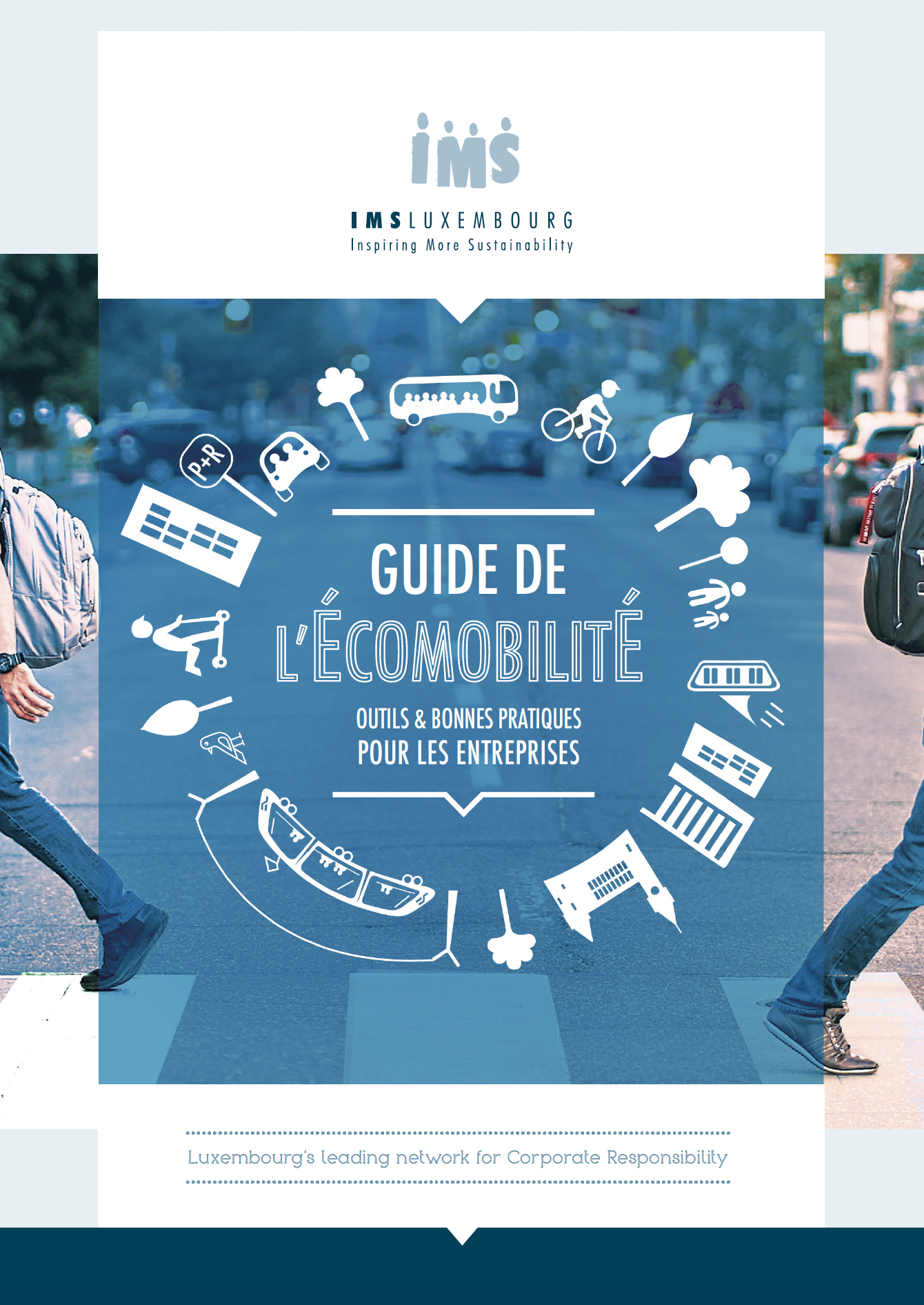 Following the success of the "Positive Drive" campaign in 2018 on the Kirchberg, IMS Luxembourg wanted to go further by motivating companies to implement concrete actions to improve mobility. The "Mobilize your Company" campaign was launched with the aim of identifying concrete sustainable mobility actions that are easy to put in place and to identify good practices from around fifteen major companies in the area (+15,000 employees). In order to facilitate the working group's discussions, a "Mobility Wheel" was developed. As a result of this joint work, a Sustainable Mobility guide, a sort of toolbox to encourage other companies to follow the example, has been published (upon request for IMS members).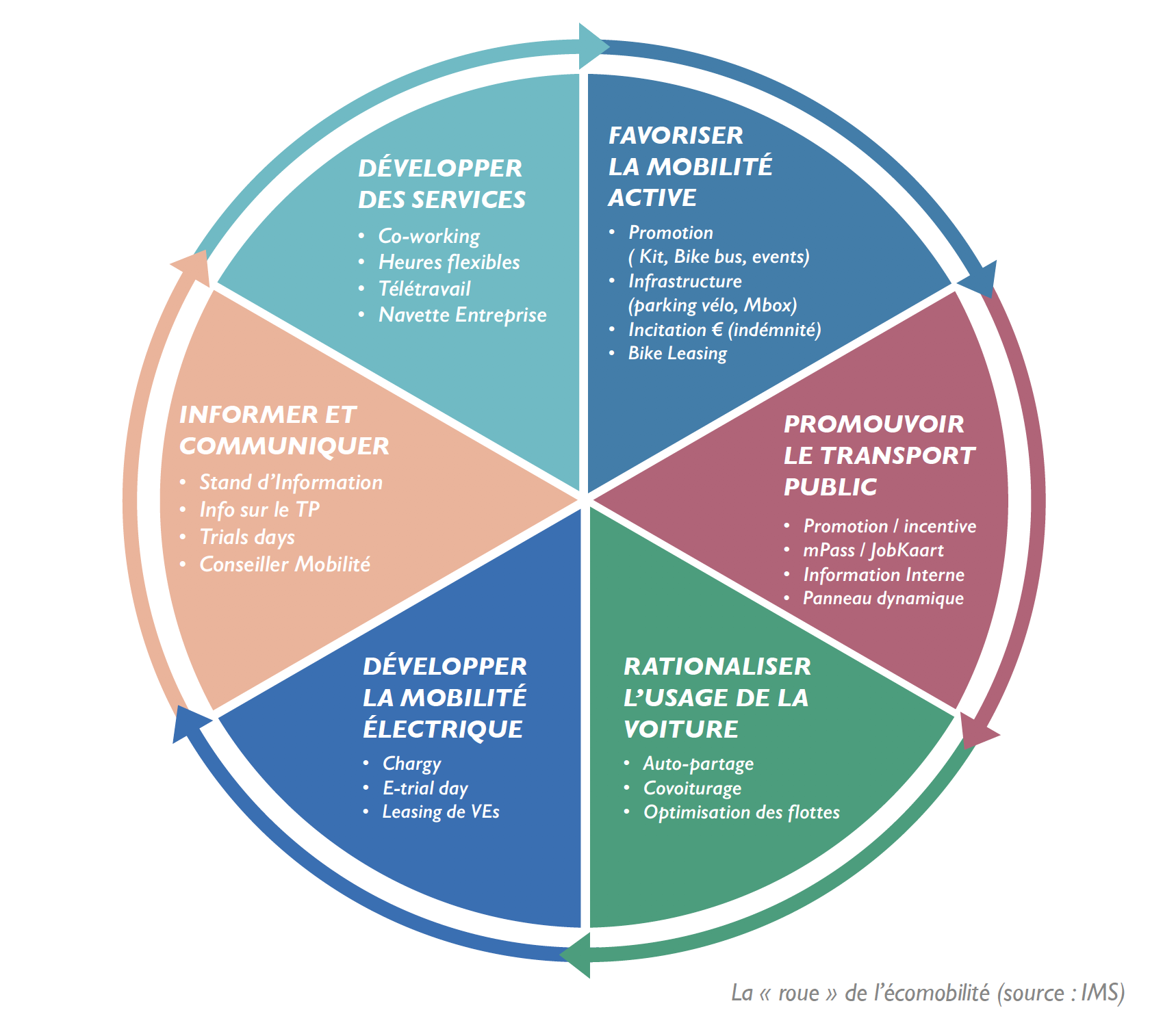 On the 16.09.2019, the first day of the European Mobility Week (see details below), a "Bike2Work" was organised with the City of Luxembourg, the LVI, the Verkéiersverbond, the MTTP and the exceptional participation of Mr. Minister Francois Bausch.