Infobesity & hyperconnection: a profesional reality for all!
Digital tools are essential to our activities and offer unprecedented agility. However, the increasingly intense use of digital means of communication reinforces the phenomenon of infobesity, with major consequences on employees well-being and performance. Infobesity covers both the overload of available information, the excess of communication to broadcast these pieces of information and the saturation of cognitive capacities to manage them.
The phenomenon is not new: the volume of information available in the world exceeded the human capacity to analyse, classify and memorise it a long time ago. However, over the past thirty years, it has not only expanded thanks to digitalisation, but it has also spread to everyone. Cases of chronic stress or addictive behaviours linked to over-connection are multiplying amongst employees. It is now essential to address this growing societal problem by enabling employees to acquire new skills that are essential to evolve in an increasingly digitalized work environment. This will lead to a truly "tech-savvy" workforce and ensure that digitalization affects everyone in a positive way.
Meanwhile, exponentially digital business practices are increasing the speed of information flow, intensifying expectations for faster and more immediate feedback and strengthening the matrix evolution of management systems. Information is coming at us continuously from all sides. The rate at which information reaches us frames our work organisation and our professional relationships. The informative issue then takes on a temporal form, with the time dedicated to processing information taking priority over productive time. Organisations themselves will have to put in place solutions to channel and direct information flows, which also presupposes new managerial and organisational skills.
As of January 2019, IMS is seizing on the subject with, for example, the Info Flow Savvy project dedicated to infobesity and hyperconnection. This is complemented in 2020 by actions concerning remote management and reflection on the introduction of a Luxembourgish right to disconnect, in order to support the realities of the health crisis within the network.
To find out more, visit the exhibition
Infobesity: the cognitive science perspective
IMS Luxembourg, Cog'X, Dsides, and Didask offer you a journey to the heart of the brain, to discover its strengths but also its limits faced with current new ways of working.
IMS would like to thank the Mudam Luxembourg - Musée d'Art Moderne Grand Duc Jean for kindly making its walls available for this recording.
The exhibition is available for loan to IMS member companies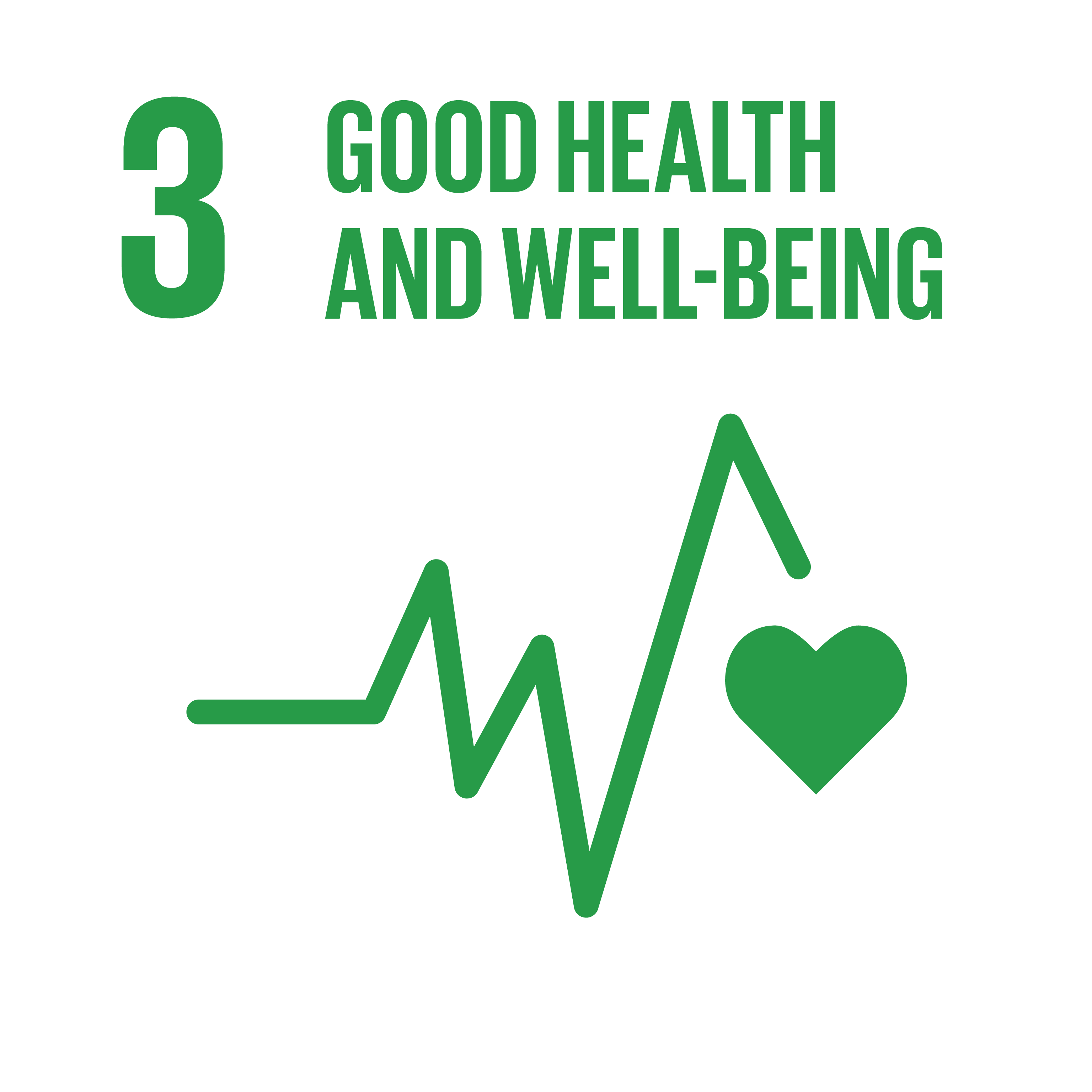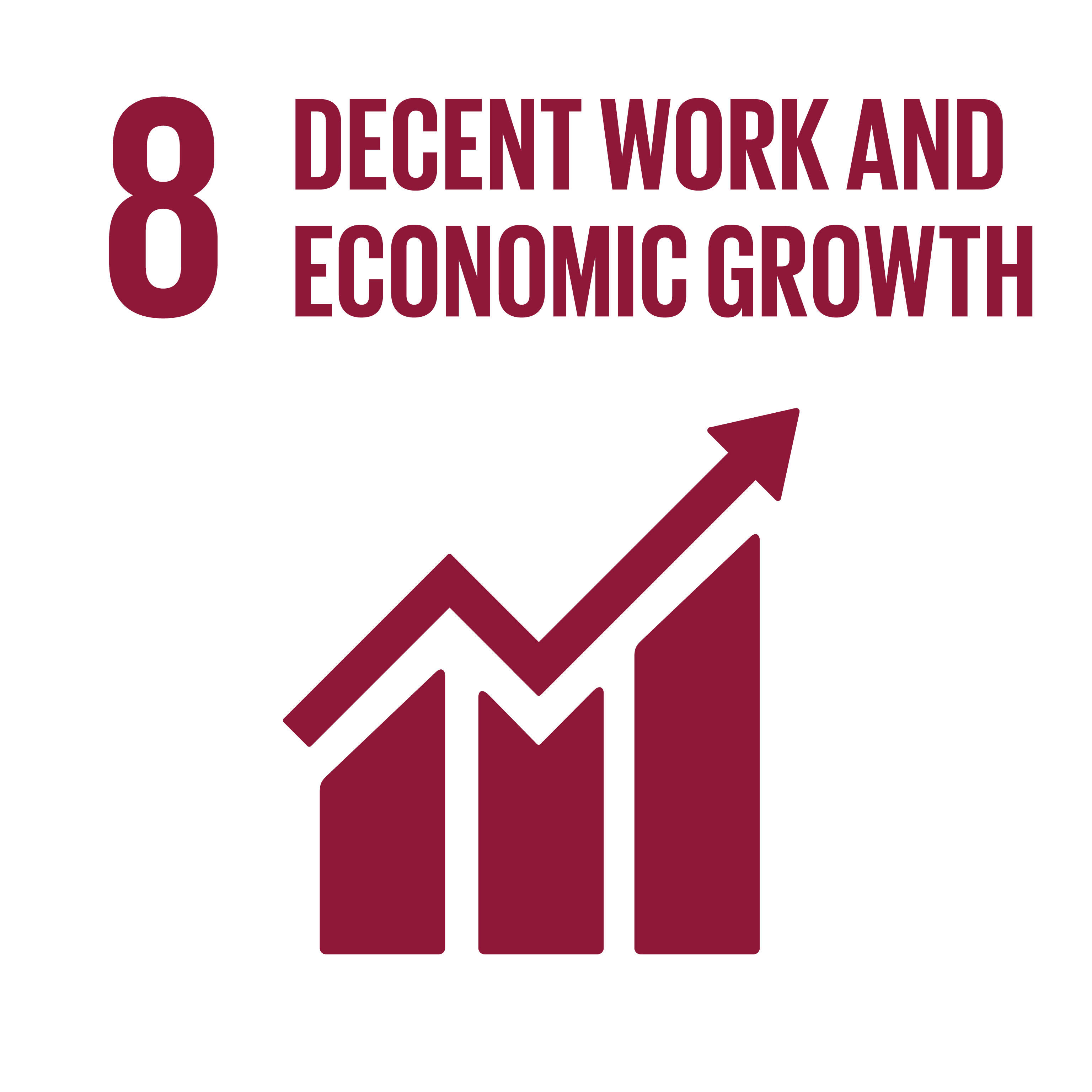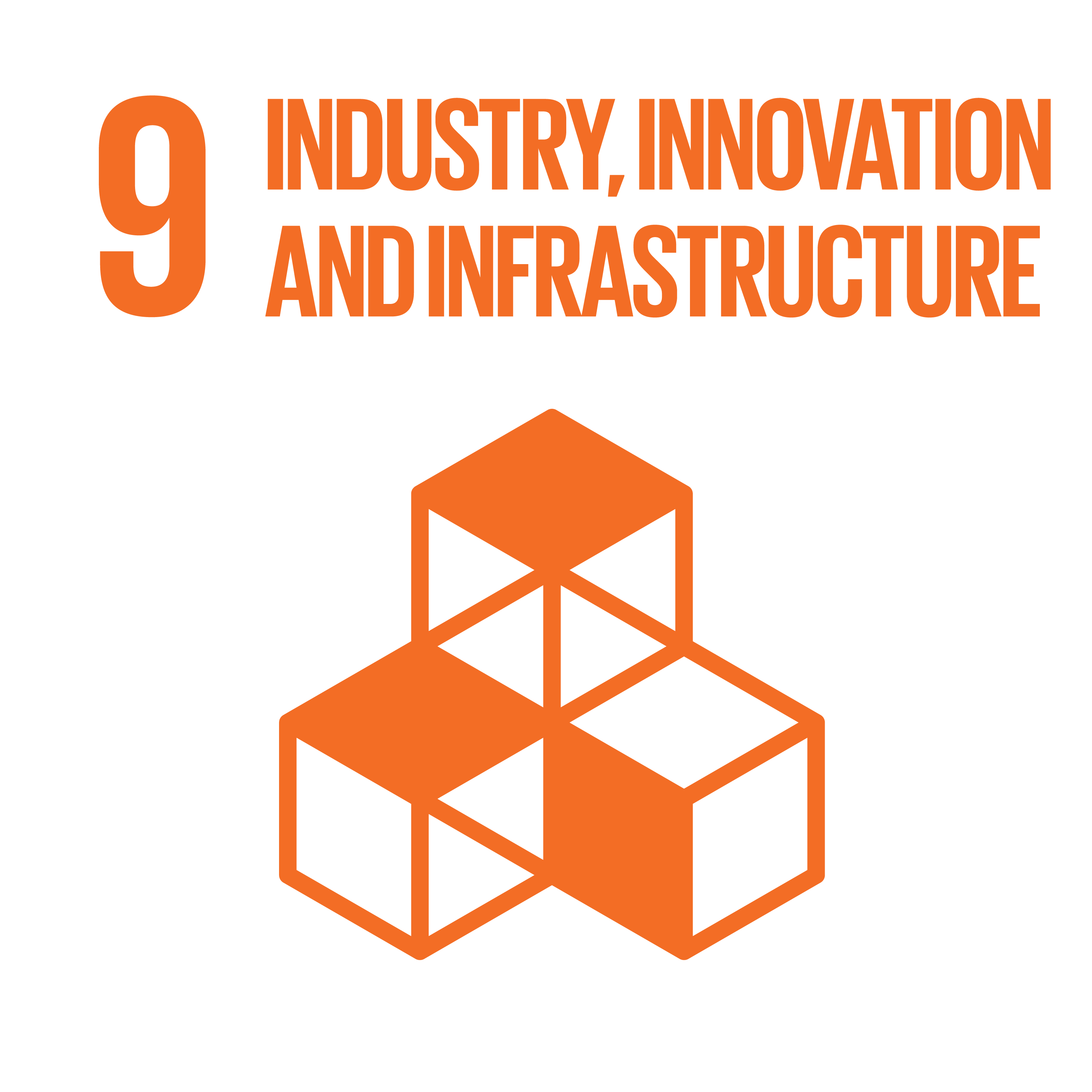 Info Flow Savvy (2019/2020) is a project co-financed by the European Social Fund, the Ministry of State through Digital Lëtzebuerg, the Ministry of Labour, Employment and the Social and Solidarity Economy, The Chamber of Commerce and the "Chambre des Salariés" (CSL) to address the issues of professional infobesity.
Replay conference: "From hyperconnected to digital-savvy, let's take the first step".
Communication channel multiplication, email management modes, collective knowledge management,… IMS Luxembourg and about ten guests share local and international initiatives to transform professional infobesity into an opportunity.
​
E-learning still available: what is infobesity?
Test your digital habits with the Info Flow Savvy quiz!
This is a self-training quiz to better understand the causes of infobesity and hyperconnection in the professional world and allow everyone to find concrete answers to everyday digital problems.
This quiz, available in English and French, is composed of 3 units of 5 minutes each.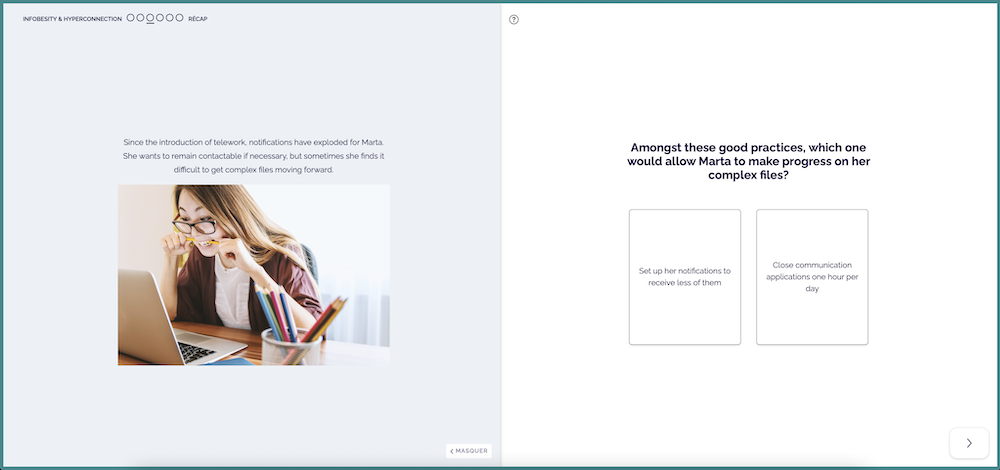 154 people trained to "remain efficient in a hyperconnected world"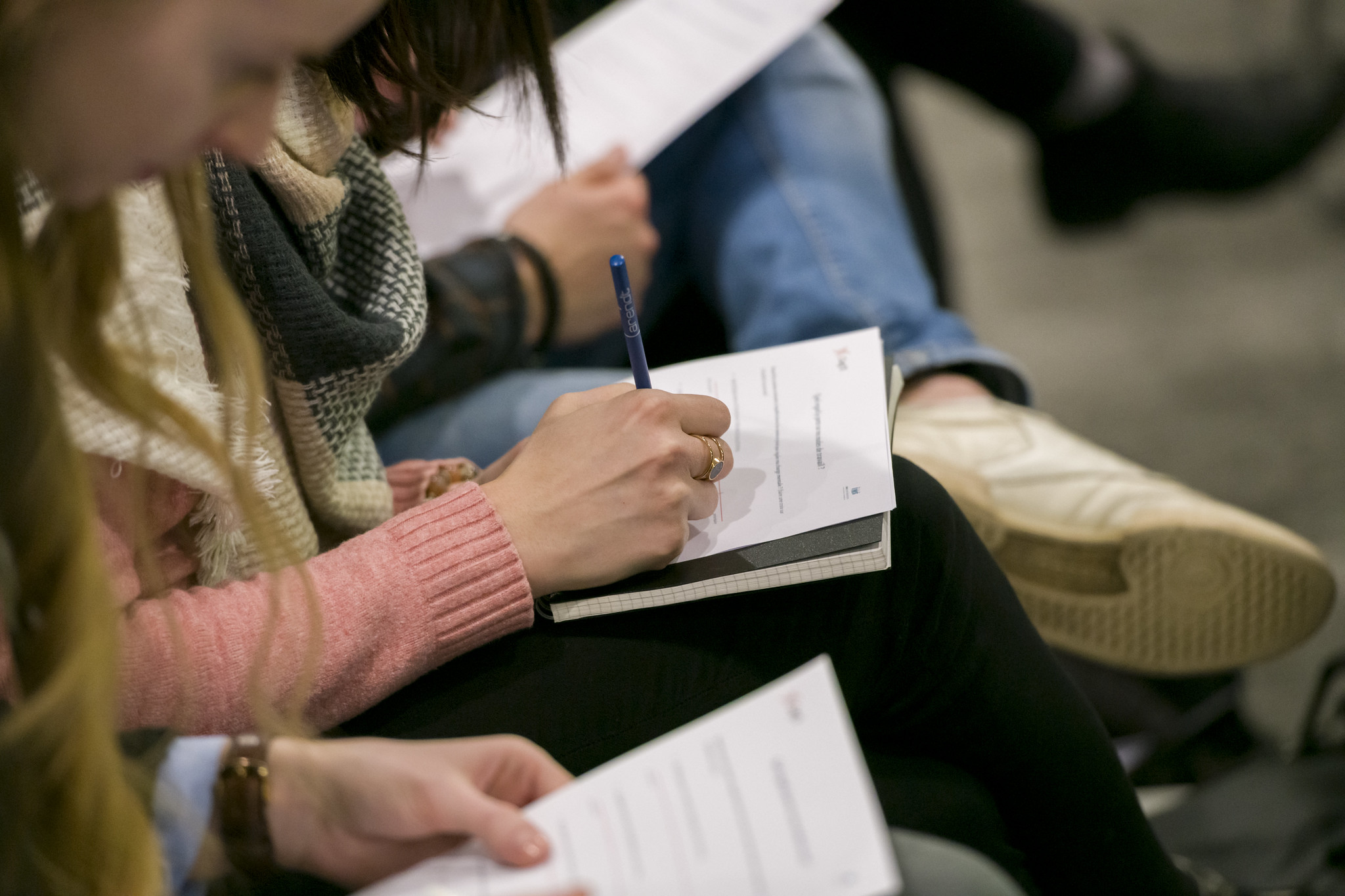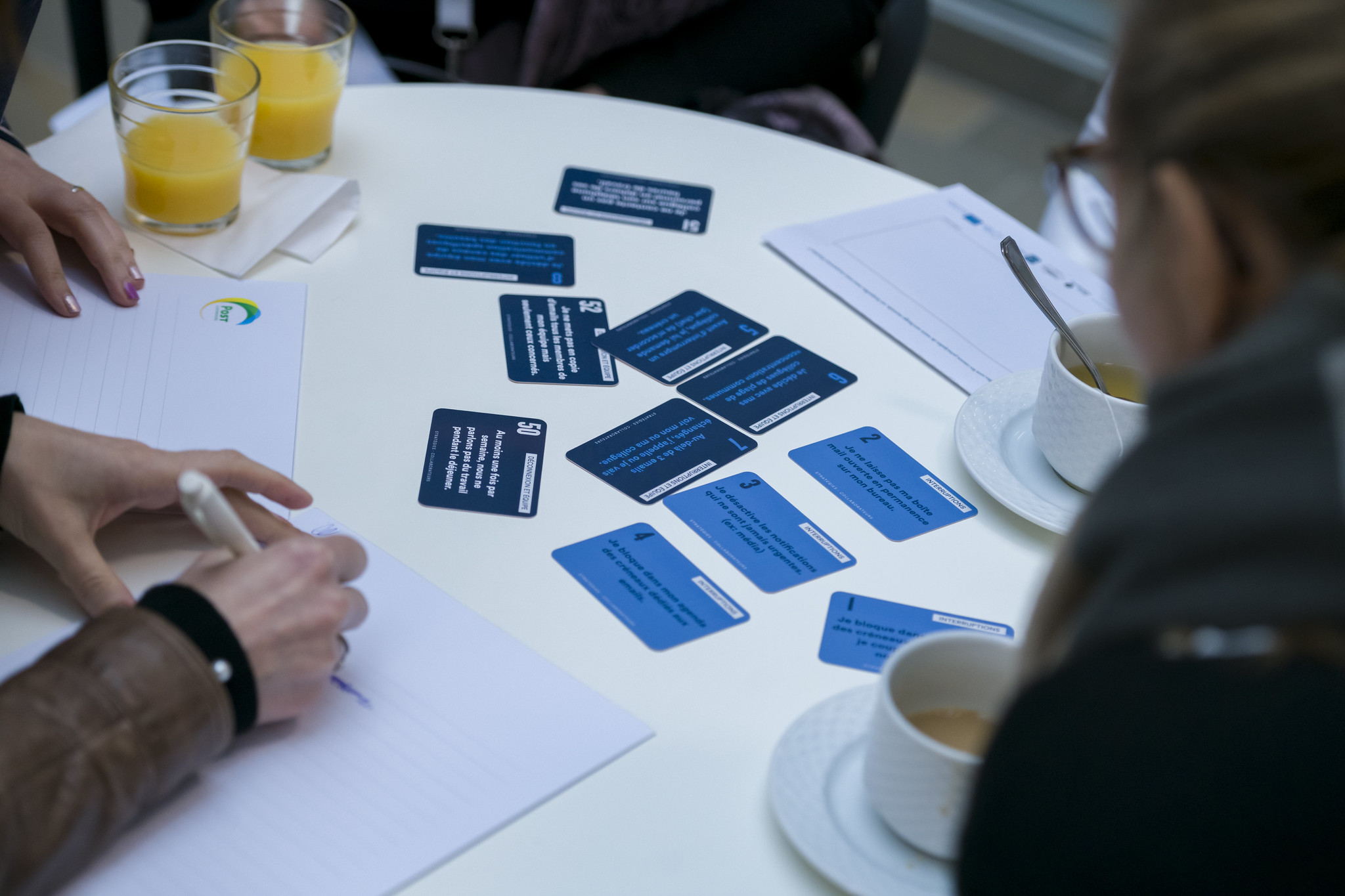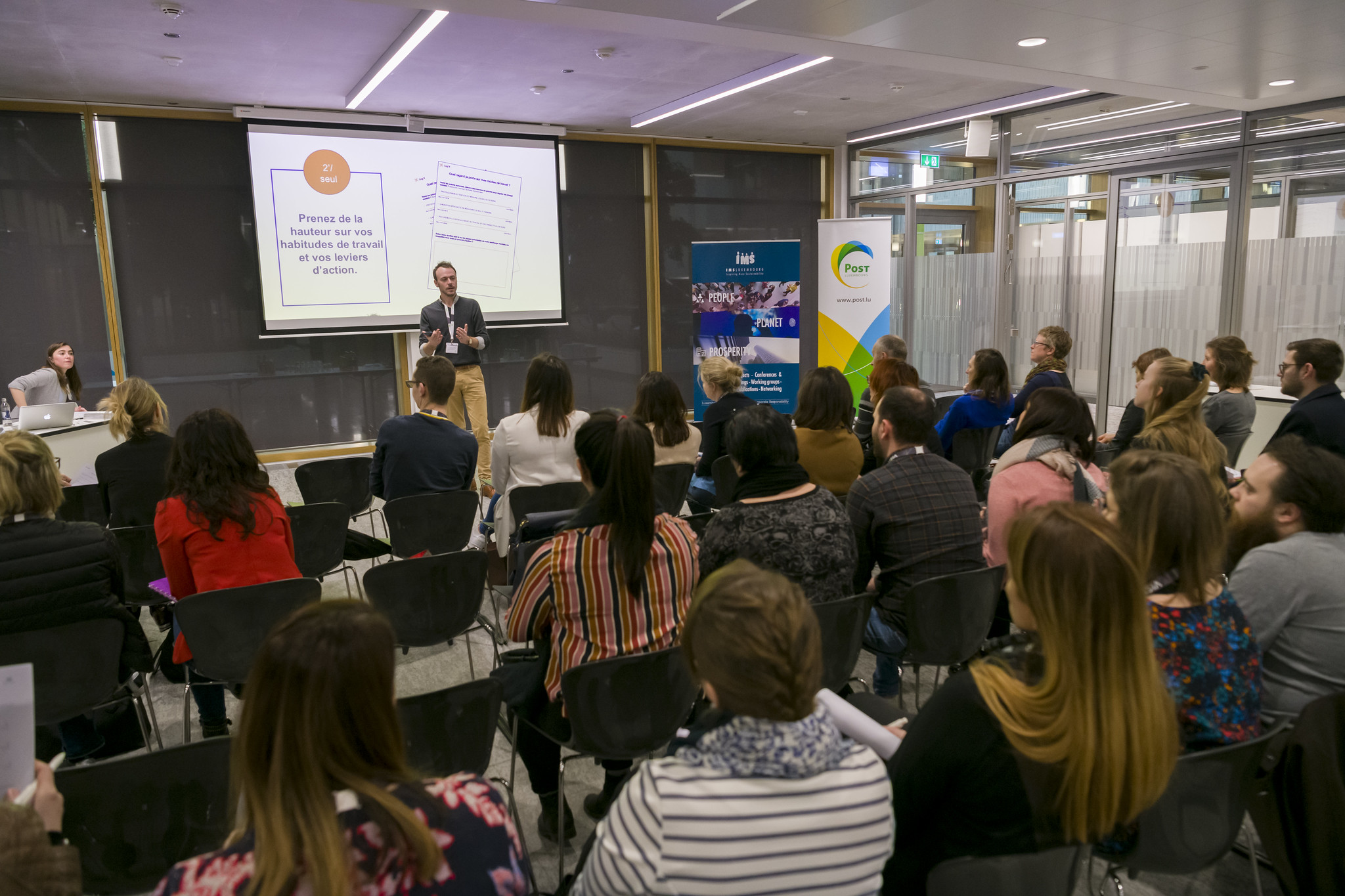 IMS Luxembourg, in partnership with doctors in neuroscience from the Cog'X agency and the e-learning platform Didask, offered this training course on understanding the challenges of cognitive workload and multitasking. It allowed everyone to experience how the brain works, the limits and drivers of: attention, working memory, mental fatigue and recovery, in order to improve individual skills and better manage the excessive flow of professional information.
5 pilot projects implemented in companies
Member organisations of the IMS network took part in this project to collectively test concrete responses to reduce professional infobesity. Each pilot project was designed to address a problem identified by the willing team, which could be related to email management, team organisation, improving breaks or technical system settings, etc. The objective was to temporarily experiment with a habit or operating method in order to assess its short- and medium-term impacts.
Production of a barometer
In collaboration with LISER, IMS Luxembourg analysed the responses of employees from 107 Luxembourg organisations to screen the digital habits of workers whose jobs are predominantly intellectual in Luxembourg.
- Presentation of the barometer results to member companies: 20th November 2019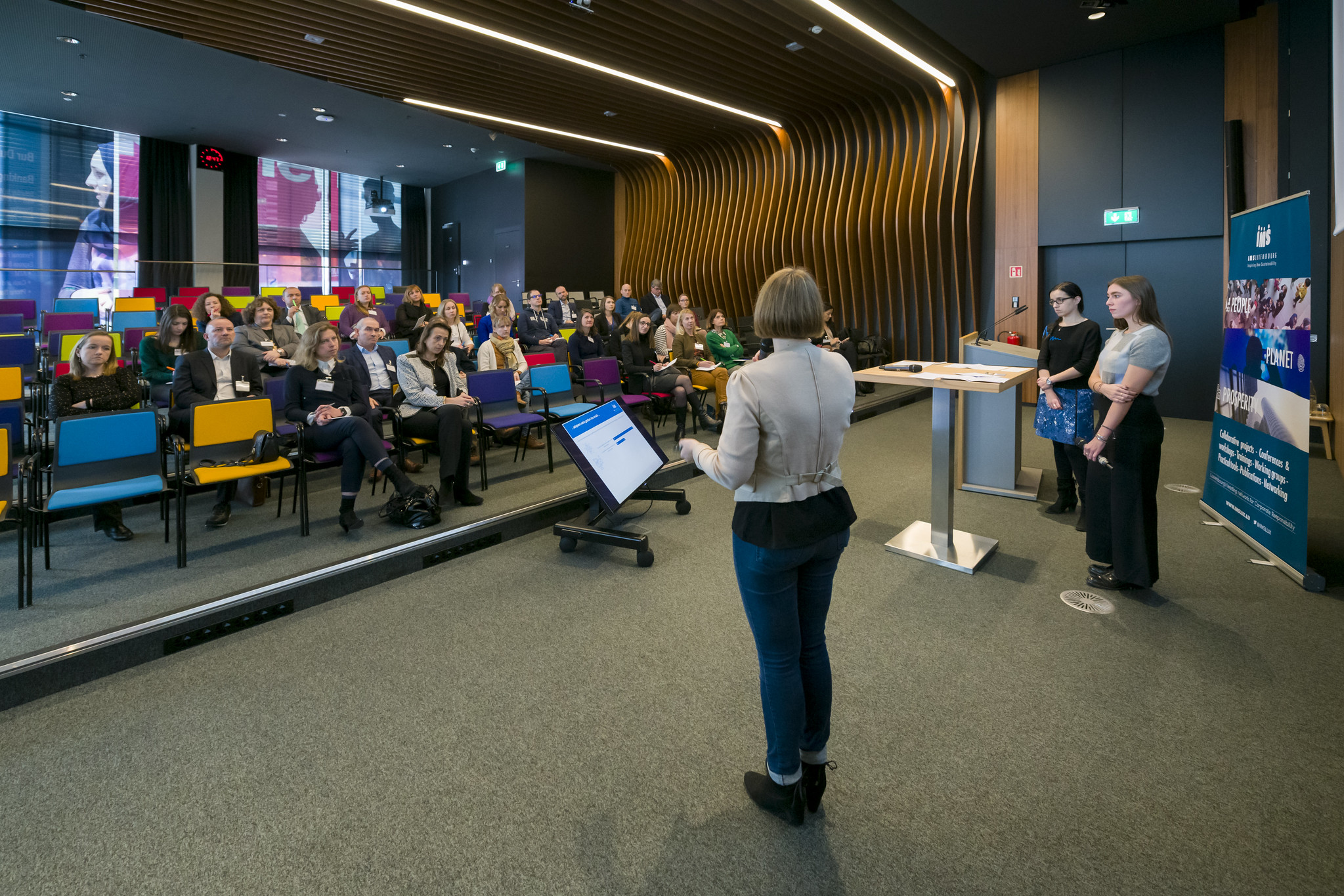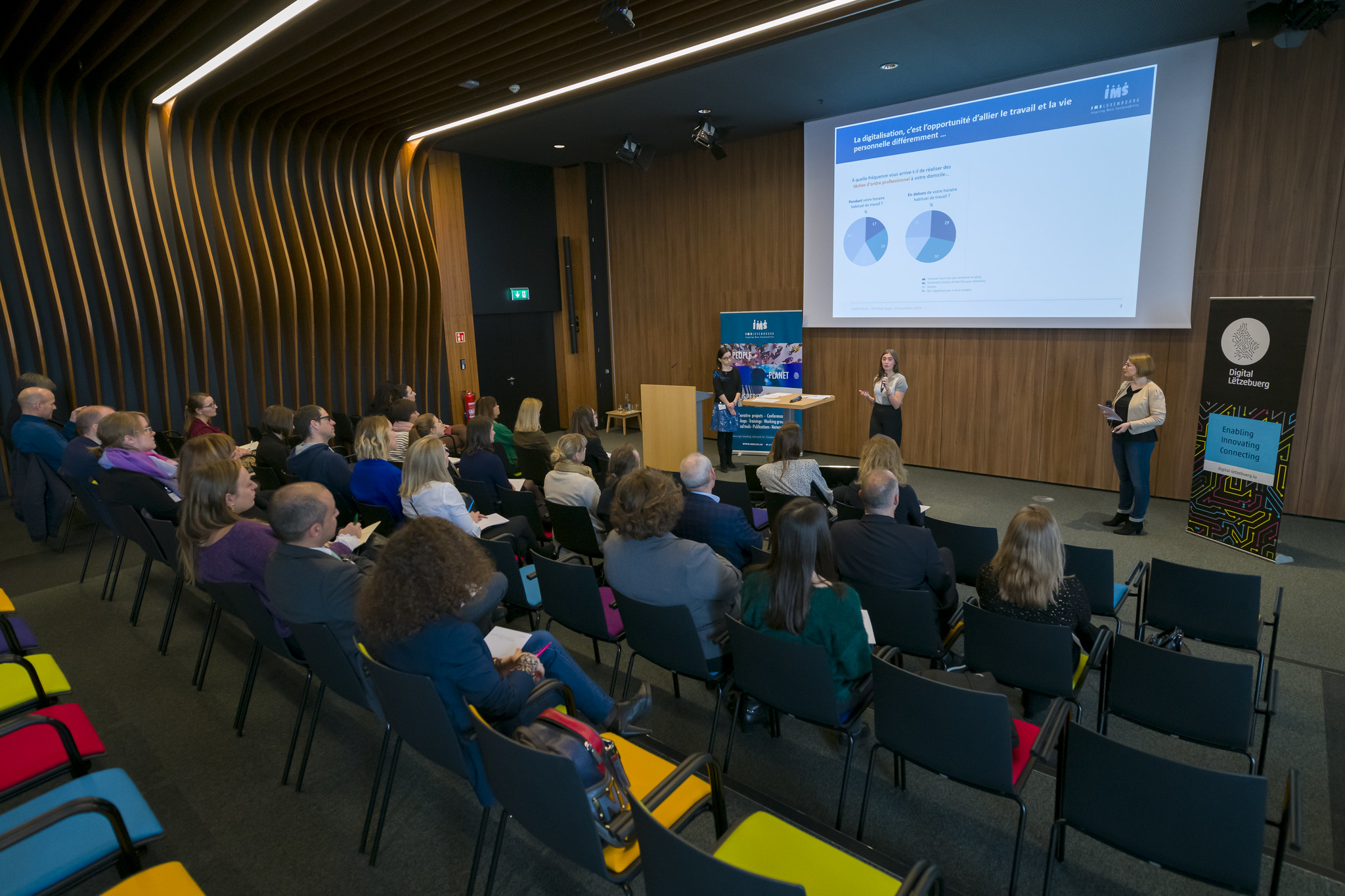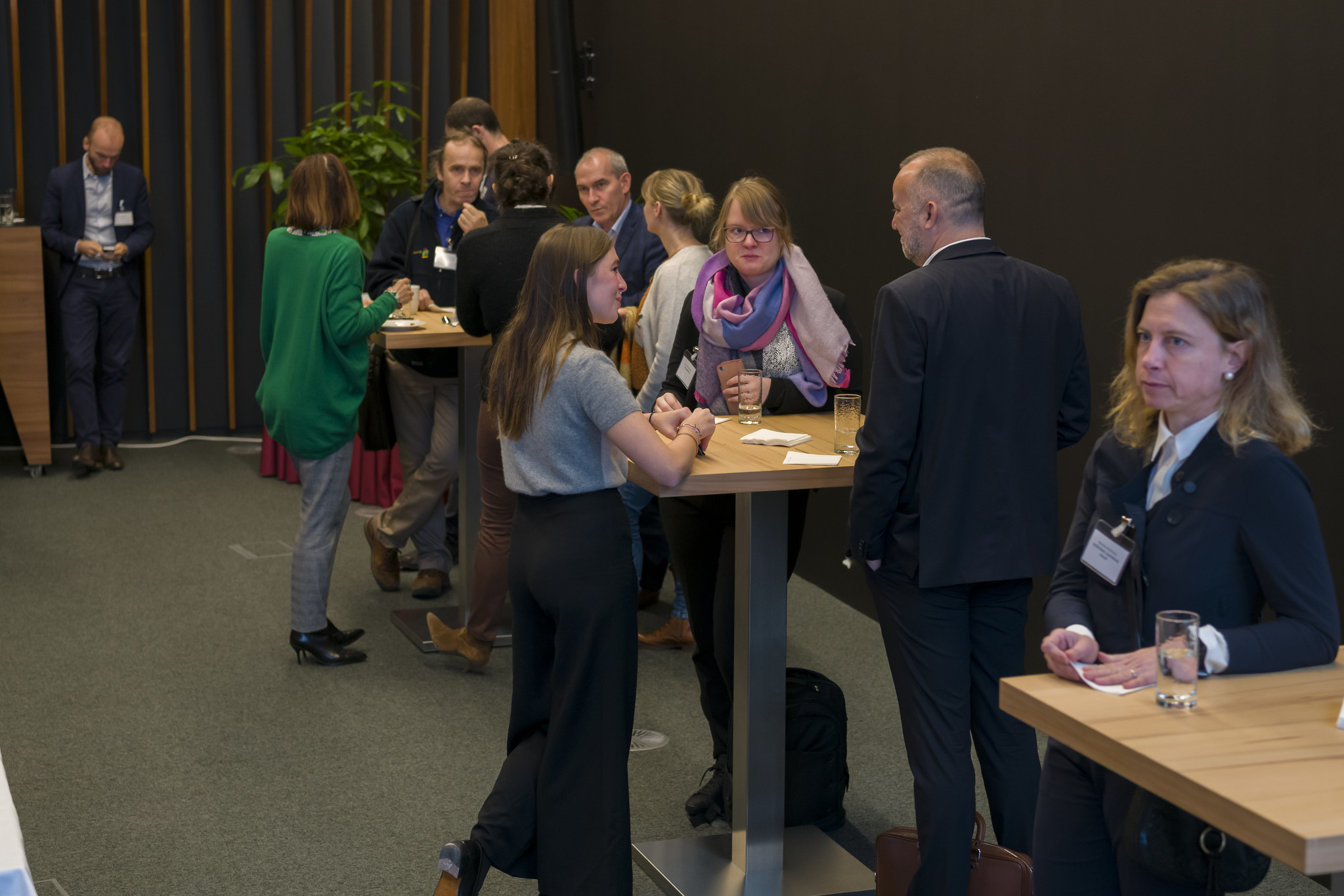 - Download barometer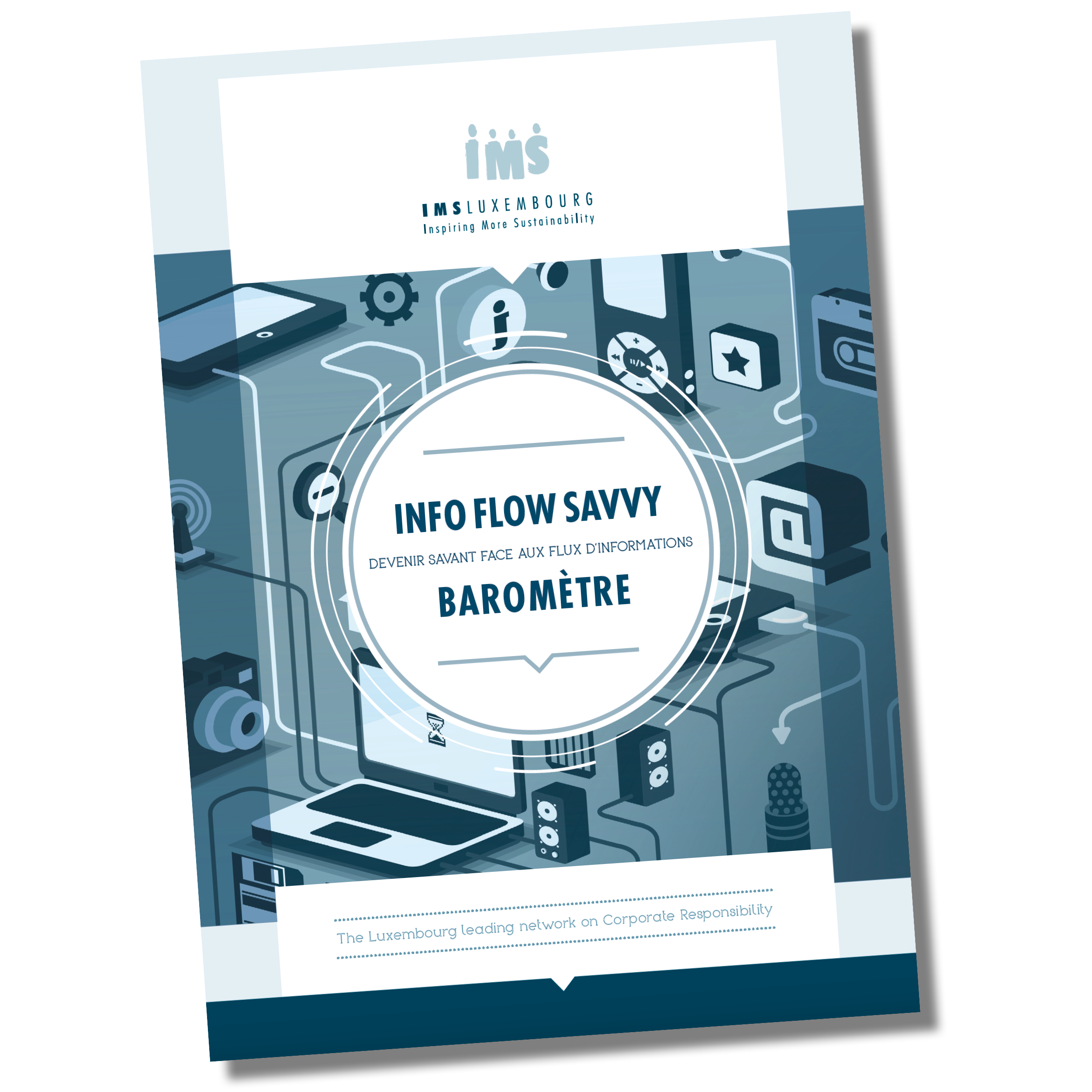 Info Flow Savvy Barometer
In collaboration with the LISER, IMS Luxembourg looked into workers' digital habits and questioned about predominantly intellectual jobs… Is the daily volume of professional information already too important? Which connection habits actually save time? Are emails our professional best friends in all circumstances? Is there a way to both selfprotect from hyper connection and perform at work? Does professional time impact private time satisfaction?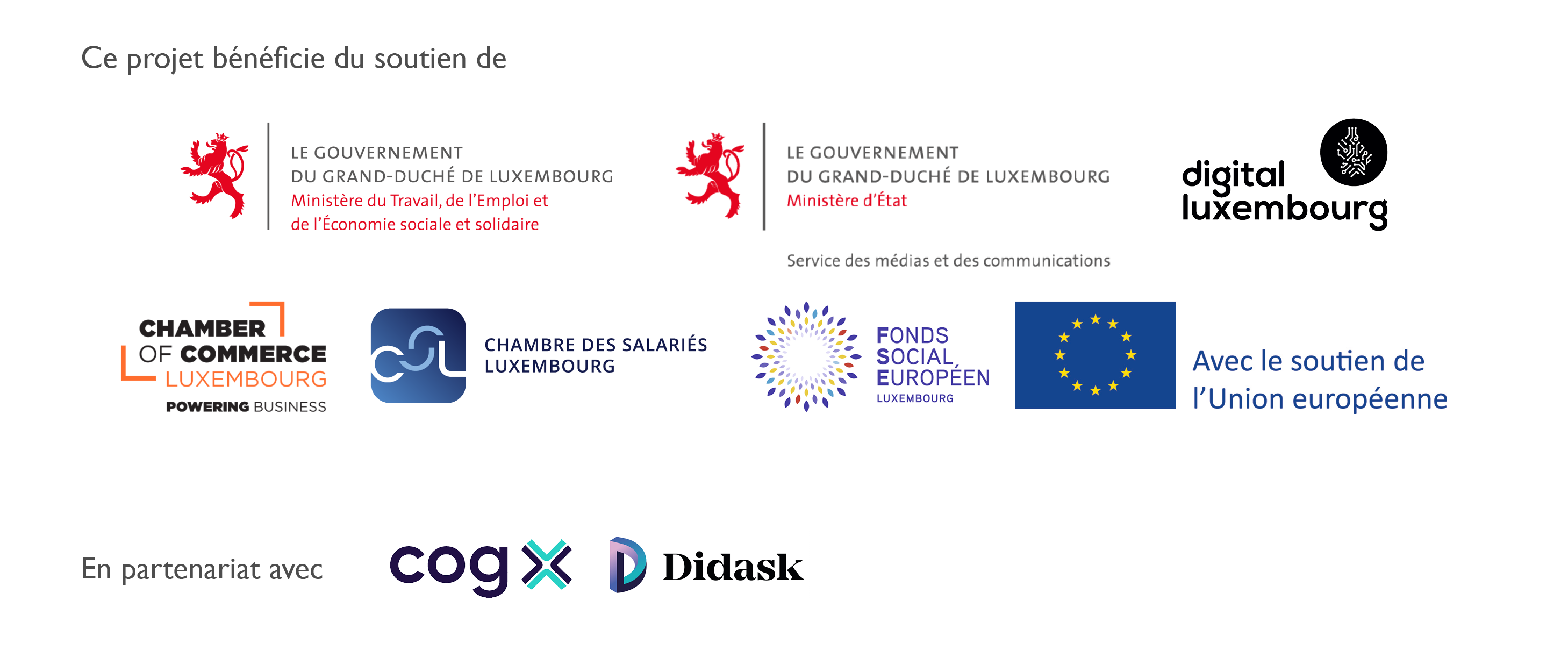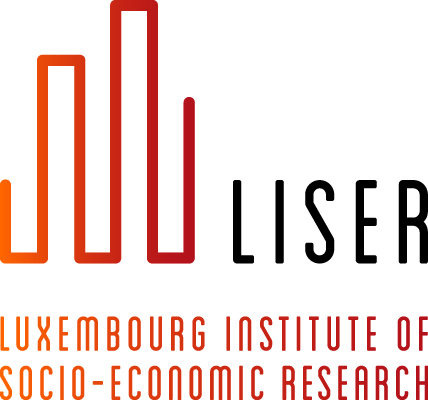 Replay: Roundtable - "Knowledge Management: people are the information heart"
Is it possible to win infobesity, this excess of information, communications and cognitive stimulations? Is digital well-being achievable within companies? Considering knowledge as all known information, but also as all people analysing and using them, how to adapt our management systems to guarantee everyone the right piece of information at the right time and allow for the agility so highly valued by organisations?
​
Read: Sustainability Mag articles
The instantaneity tyranny
Quick and Dirty! Facing the Diktat of Urgency at Work
Hyper-acceleration and Infobesity in Companies
> Workshops: "Experience disconnection in remote working"
IMS offered its members two participative webinars on the challenges of disconnection in the context of telework in its various aspects: technical and practical, psycho-social, relational, managerial, psychological, etc. The first workshop was intended for non-managerial employees and the second for managers. They were punctuated by sequences of collective debate to identify operational solutions and by guided meditation to experience the ability to let go.
> Webinar: Remote collaboration
In order to support its members in adopting good managerial practices in the context of very remote teams, or even those working 100% at home, IMS Luxembourg organised a webinar in April 2020 dedicated to feedback: a fundamental mechanism for the brain as it allows it to learn and adjust its functioning on a permanent basis. Understanding the benefits of feedback and the risks of inappropriate communication is essential, especially when collaboration methods are limited to virtual interactions.
> Webinar: Right to disconnect
As a Luxembourgish right to disconnect is envisaged for 2021, IMS Luxembourg invited employers and employees of the network to an interactive webinar on digital availability. Presentation and Q&A sessions on the right to disconnect in France (legal framework and examples of application) and an overview of disconnection practices in international companies.
> CEO breakfast : Infobésité comment gérer la surchauffe digitale
The CEOs of the IMS member organisations gathered for a breakfast in the presence of the Prime Minister and Minister of Digitalisation Xavier Bettel and chaired by Caroline Sauvajol-Rialland, Professor at Science Po Paris and author of "Infobesity: understanding and mastering the information explosion" published by Vuibert.