You are an association with social or environmental impact, or a SIS, based in Luxembourg?
Become an IMS Luxembourg associate member for free to benefit from the Part&Act program and develop a network of associations committed and willing to work in collaboration with other stakeholders and, in particular, IMS member companies.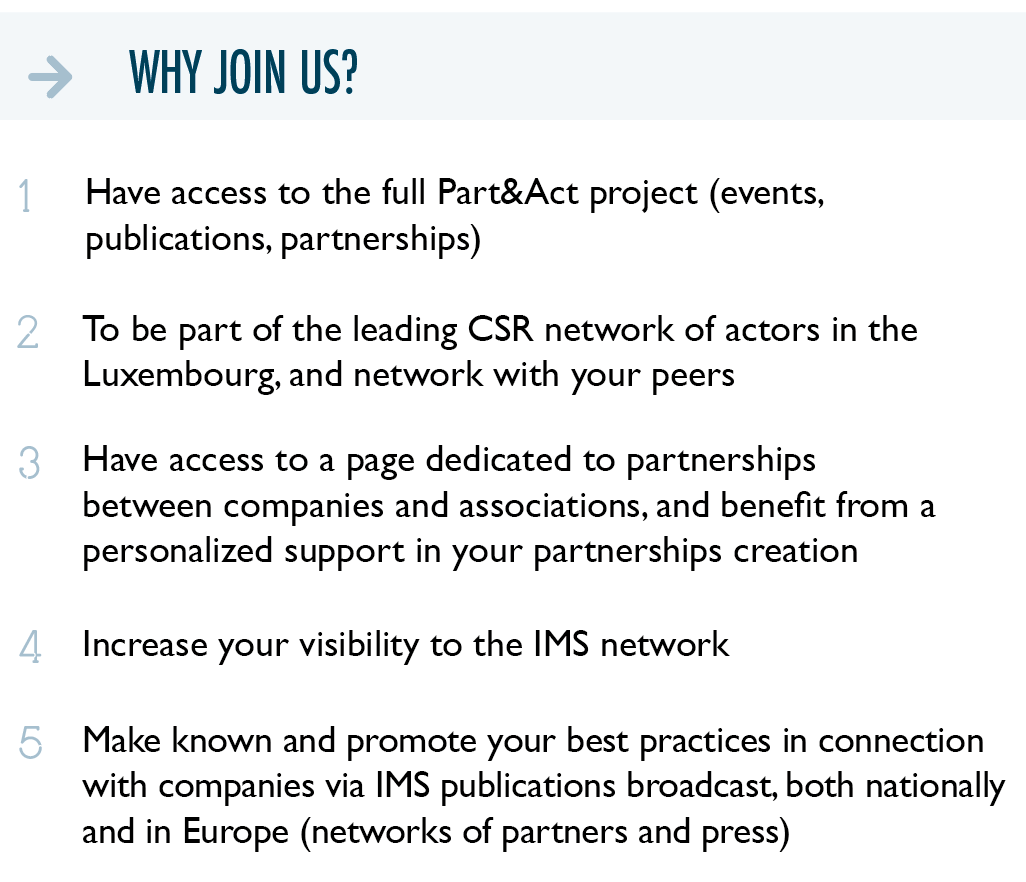 Associate Membership is reserved for NGOs, non-profit associations or Societal Impact Societies, listed in the Memorial (collection of societies and associations).
For more information, please contact Priscilia Talbot